R2R Plasma
Boffotto is proud to hold the largest global market share with its R2R Plasma. While requiring relatively low equipment maintenance costs, the product's excellent process control system ensures stable processing of flexible circuit boards as thin as 20 μm and improves the quality of flexible circuit board holes. This roll-to-roll plasma system can process not only flexible circuit boards but also other flexible materials. It can also be used for the activation process before surface coating.
Compared with other similar products in the market,Boffotto's patented deviation correction control system features extremely long service life, stable winding quality, and minimized damage in the winding process.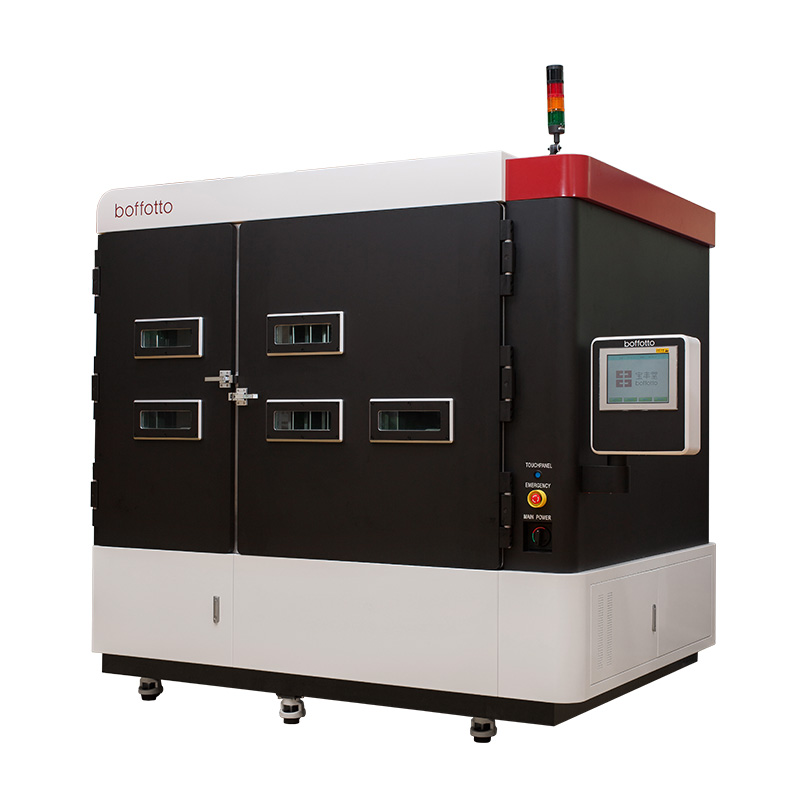 Features:
Efficient cleaning of drill dirt in via holes

Double floating electrode ensuring the uniformity of the double-sided processing

Constant tension and constant speed control

Separately isolated plasma reaction zone ensuring zero plasma interference with other mechanisms.

Patented plasma processing system;

Patented deviation-correcting and web winding design.
Applications:
Cleaning of drill dirt in via holes and surfaces of flexible printed circuits

Surface roughening and cleaning of web PI

Surface roughening and cleaning of web Coverlay

Surface cleaning of web electronic materials

Surface cleaning of other web materials