Prosumer Virgo Series
The Prosumer Virgo series provides an inline plasma solution particularly suitable for highly automated production lines. Its unique plasma control technology ensures the best plasma treatment effect even in complex applications.
The Boffotto automated processing system is durable and easy to operate. It features separate parameter configuration which can be set for each application to meet your takt time challenges and achieve the highest processing speed. The Prosumer-Virgo plasma treatment technology also guarantees outstanding process reliability and process reproducibility.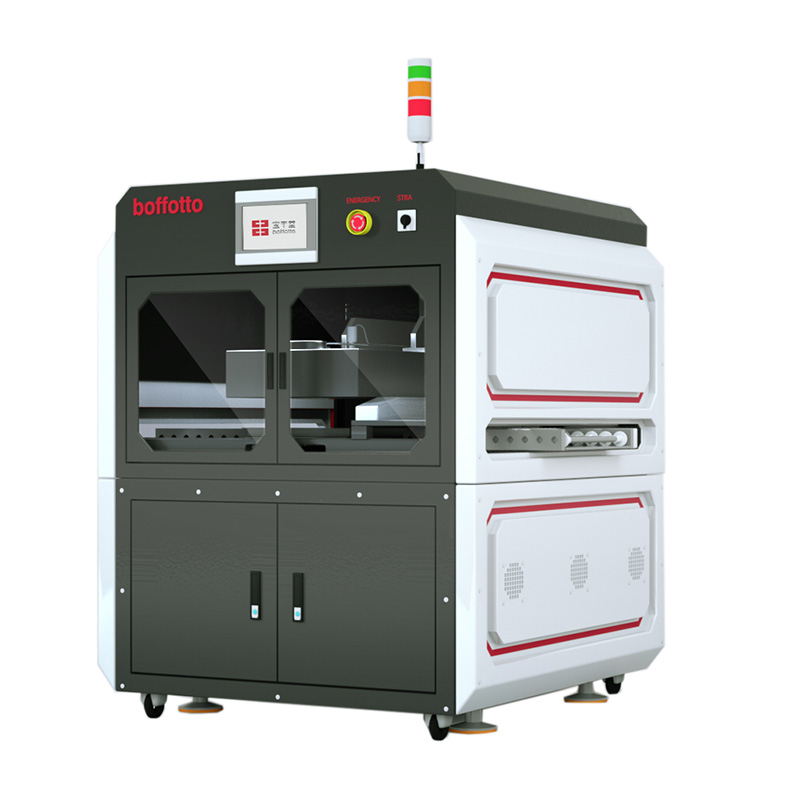 Applications
Plasma pretreatment before camera module packaging

Pre-wire-bonding plasma treatment on semiconductor package substrate and lead frame

Pre-underfill plasma treatment on flip chip package

Pre-molding plasma treatment on semiconductor package substrate and lead frame

Plasma treatment of semiconductor package substrates and lead frames for improved adhesion

Removing/reducing oxidation on lead frame